14.07.2020
E - Matières premières
Minimum Quantity Lubrication (MQL) for FMB drilling machines
F.M.B. has entrusted to our modular system of minimal lubrication MiQueL to solve the problems encountered during the work cycle.
MiQueL is the solution "ready to go" that thanks to series of patented features ensures a continuous precise and without waste lubrication thus increasing the performance of the machine. This solution eliminates the problem of disposing of the emulsions and at the same time reduces the environmental impact of its oil emulsions.

In addition to the drilling machines, FMB proposes Miquel also as an optional on their saws machines.

Know more.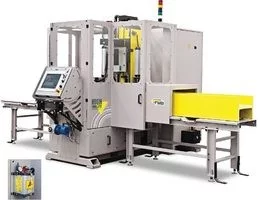 Comments
New comment
The address is used to validate your identity.