16.11.2021
J - Entreprises de services
New: small download library
Following the exhibitors' committee of September 2021, this new feature appears on the "exhibitors" pages of the information portal ;o).
On your profile page appear the basic information of your participation (1). It is on this page that all your news are centralized (2) (as a reminder, the instructions for publishing news are available here (French)). You will also find the logo (3) and the key message (4). (As a reminder, regarding the key message, see the instructions for the personalized poster here (French)).

We have added the information for the visitor to plan his visit and possibly inform you of his intention (5) (for this, see the instructions for the visitor here and for the exhibitor here). We also added the possibility of a small library of downloads (6).


Thanks to RédaTech (winner of the 4000th news publication contest) for accepting the use of his information for this manual.

To add to this library of documents to download, nothing could be easier.


Log in with your login information. Click on exhibitor's details and then scroll down the page. Click on Save and Next (1) and repeat this operation until the Text and Logo tab is selected (2).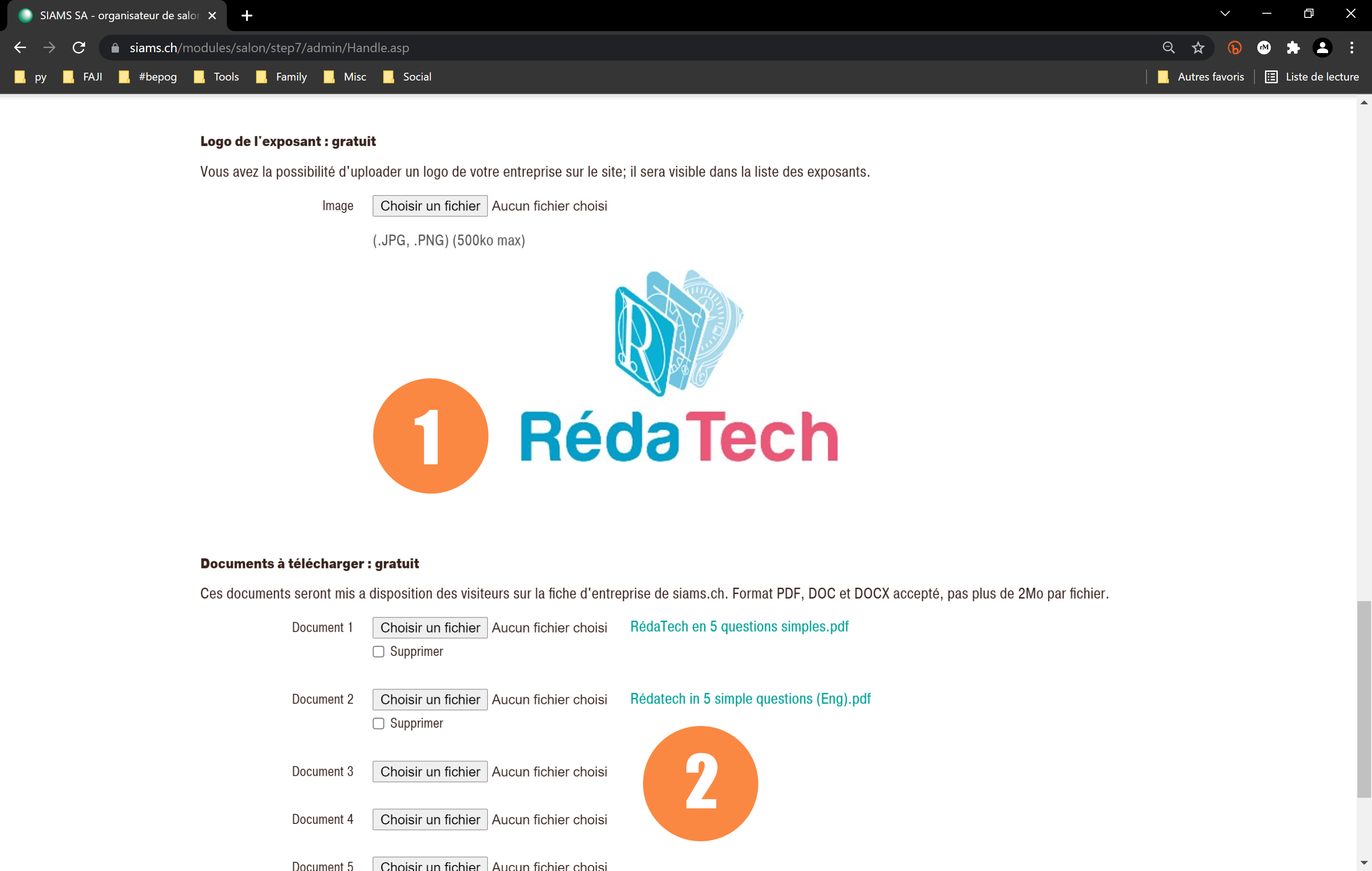 At the bottom of the page you have the possibility to upload a logo (1) and the documents to be downloaded (2). Please note that the name of the file will be the one used to make the link on the page. You can upload up to 5 files of maximum size of 2 Mb each.

Then click on "Save and Next" to save your work.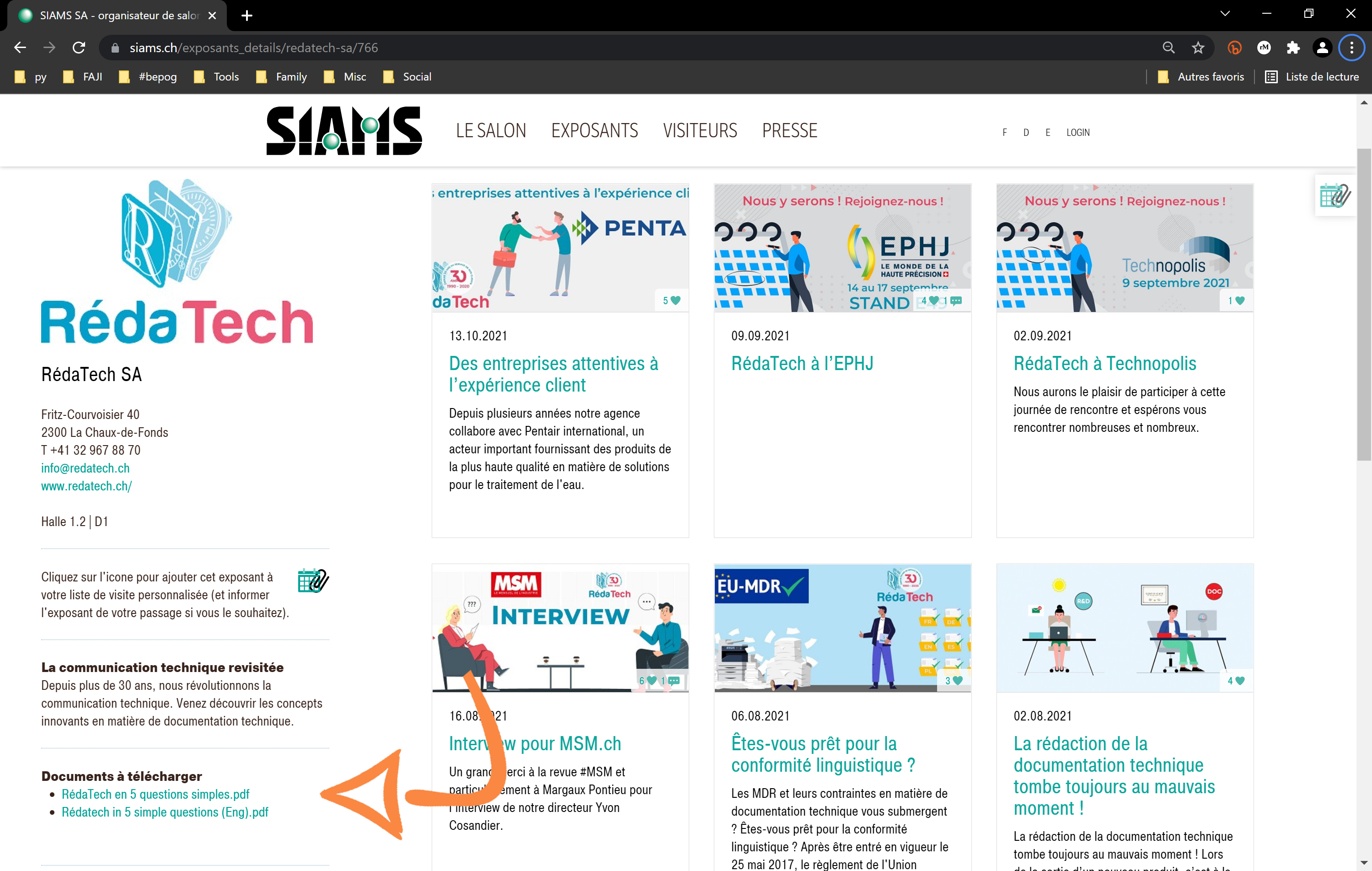 And your library is online!



>>> More news will follow in the next few days. Stay tuned ;o)
(We will publish a summary of the news of this end of year and a Newsletter on December 6th.)




Comments
New comment
The address is used to validate your identity.