14.01.2021
J - Entreprises de services
Only one address...
...to avoid missing important microtechnical information!
With the evolutions linked to the pandemic which do not go in the direction of more openness, it is still as (more?) difficult to meet customers and potential customers and to share information. And if it is "relatively easy" to communicate with customers, what about potential customers? What about exhibition-related synergies?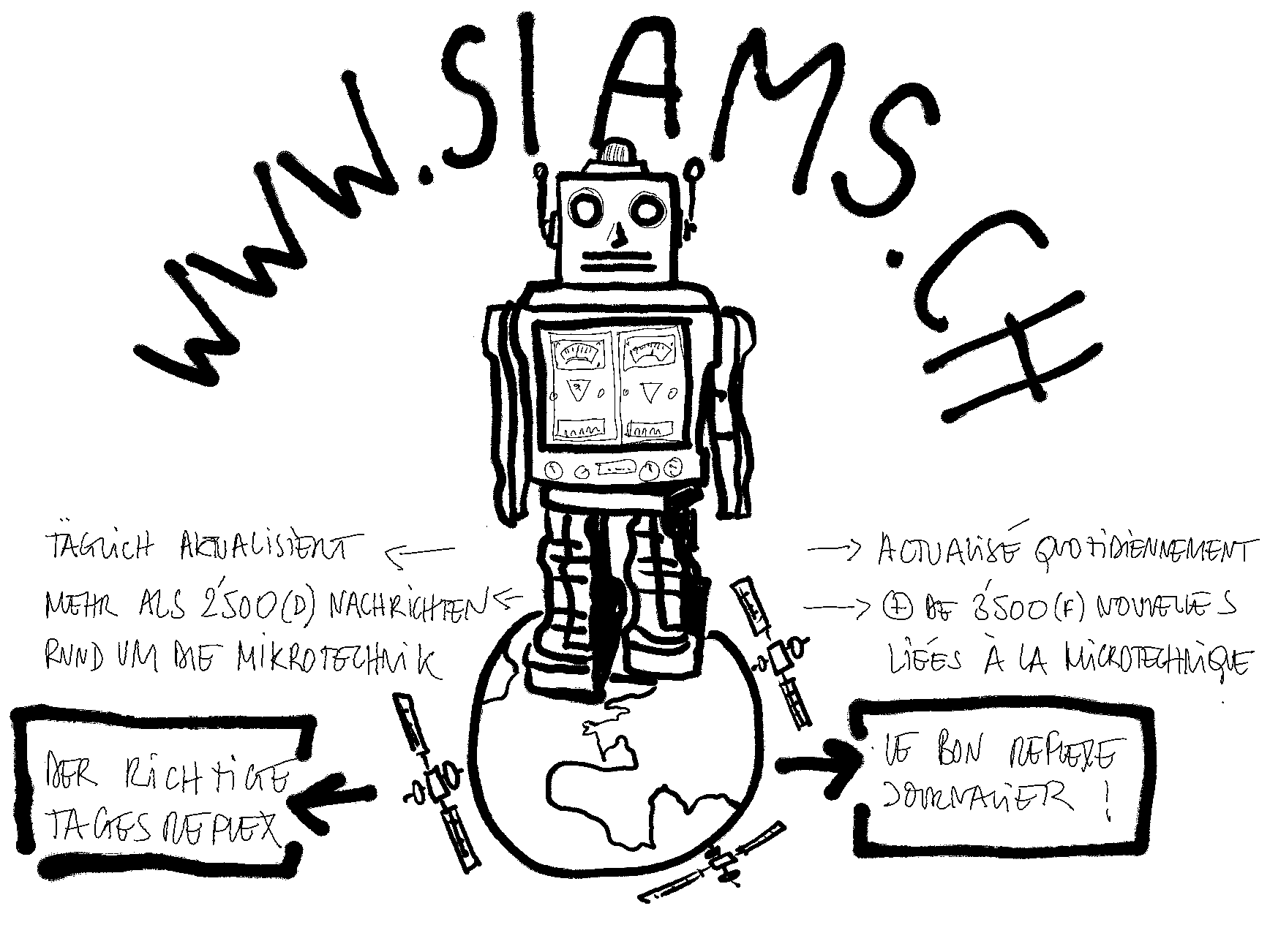 SIAMS offers a free service to its exhibitors with the microtechnical information portal. A genuine virtual marketplace, www.siams.ch enables the microtechnology community to share and discover information related to the products, solutions and companies exhibiting at the show from the entire microtechnology production chain.

With more than 3,500 news items published (in French, 2,500 in German and 1,100 in English) and updated daily, the site is a veritable mine of information that is completed and improved day by day with the help of contributions from exhibitors.

Are you looking for a product or a solution related to microtechnology? A regular visit to the SIAMS microtechnology information portal can help you find it!

See you soon online for a valuable discovery.
Laurence Roy and Pierre-Yves Kohler
SIAMS

Next real events?

5 May 2021 - conference day (face-to-face and live streaming)
5 to 8 April 2022 - SIAMS 2022 at the Forum de l'Arc in Moutier

Next opportunity to discover wonders?
Immediately on www.siams.ch