17.11.2022
C - Automatisation
Real-time Software for AGVs and AMRs Revolutionizes Intralogistics
The SIGMATEK Traffic Control System (TCS) enables the integration of autonomous mobile robots (AMR), regardless of their brand, into common automated guided vehicle systems (AGV) as well as their connection to the surrounding IT and automation systems.
SIGMATEK's SlamLoc revolutionizes the way AMRs handle changes in their environment with contour-based navigation. Together, both give AGVs top scores in terms of flexibility as well as reliability and efficiency.

Know more.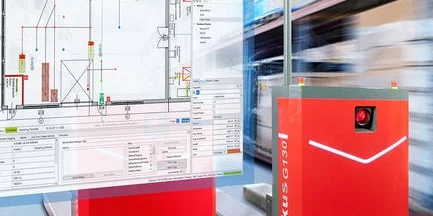 Comments
New comment
The address is used to validate your identity.