13.11.2020
J - Entreprises de services
The SIAMS hoodie, a very comfortable piece for everyday fashion ;o)
The hoodie is a staple of the urban wardrobe.
Borrowed from the world of music and concerts, this great basic replaces the sweater or jacket to bring you its warmth every day. Ultra comfortable, it perfectly respects your freedom of movement. Its cut has the chic to give a casual touch to many everyday outfits.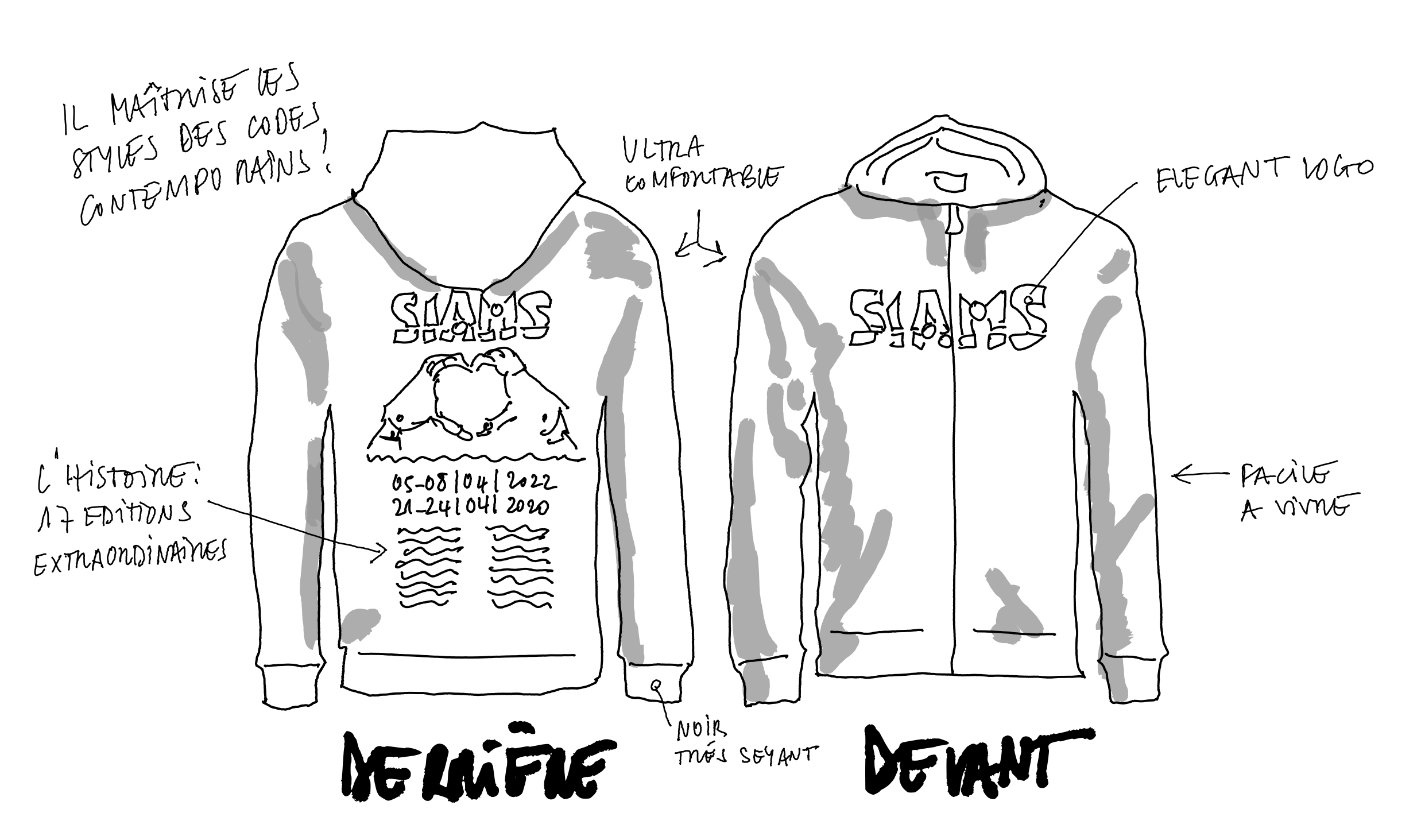 The model SIAMS "On tour" is based on the codes of the tours of the music groups and summarizes all the dates of SIAMS in Moutier since its first edition. It is no longer available at the moment. If you are interested, please send us an email.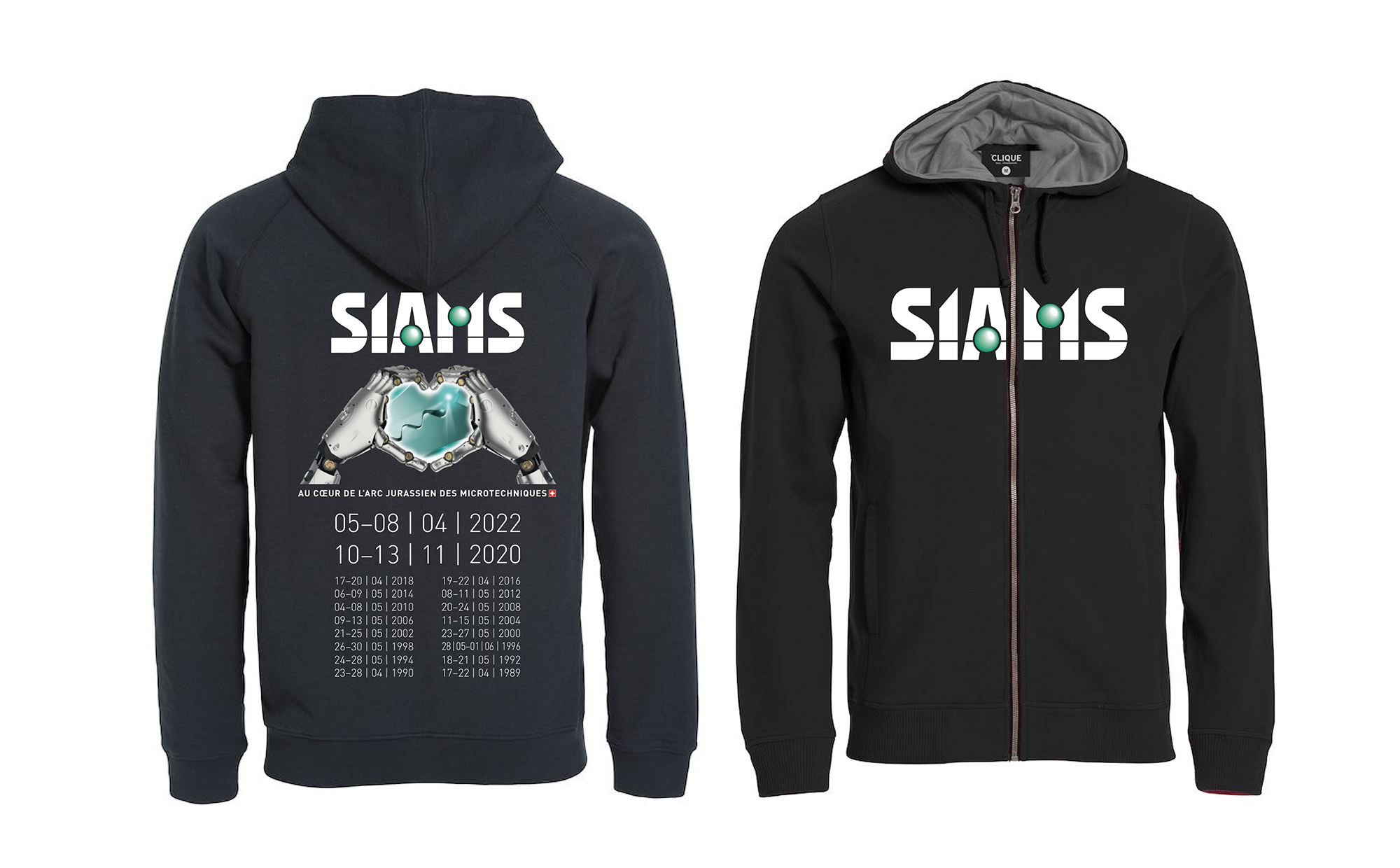 The "collector's model" with the November dates of SIAMS 2020 cancelled due to Covid-19.

Update on July 12, 2021 - A "SIAMS on tour" collector hoodie is up for grabs > see details here.

Update on September 2 - We used the exhibitor committee to present Yvon Cosandier, CEO of RédaTech, with the SIAMS "hoddie collector" for the 4,000th message published on the SIAMS Microtechnology Information Portal > see details here.