20.01.2023
D - Outils-Accessoires-Mécanique
The small but mighty alternative to solid carbide
Walter T2711 & T2712 indexable insert thread milling cutters up to M16.
With the new versions of the T2711 and T2712 thread milling cutters, Walter is offering its customers an indexable insert solution for small blind-hole and through-hole threads (≤ 2.5 × DN) in dimensions of M16, M18 and UNC3/4. It can be used in almost any material. Flutes prevent the tool being deflected by the chips produced, while the internal coolant ensures reliable chip removal. This makes the tool ideal for high cutting speeds and feeds per tooth. The milling cutter features easy-cutting indexable inserts from grade WSM37S which are available in two geometries: As D67, which can be used universally for maximum tool life and as D61, with anti-vibration land for excellent operational smoothness, even in challenging working conditions. Customers who already use the 06 size inserts in other milling cutters can also use these with the T2711 and T2712 versions.

Know more.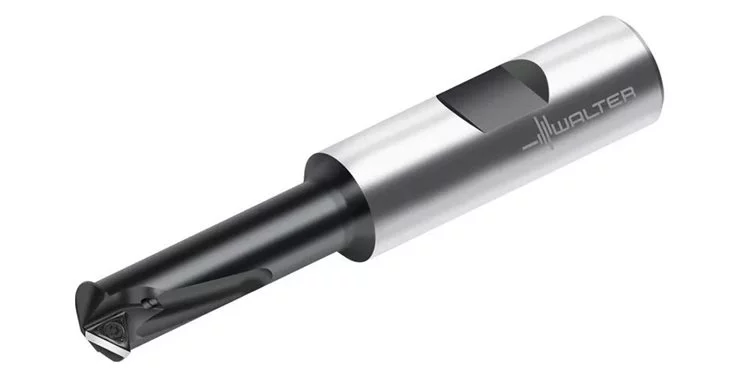 Comments
New comment
The address is used to validate your identity.