18.08.2020
J - Entreprises de services
How to see the visit notices
Since this edition of SIAMS, customers who use the planning tool (link here) can also inform you of their intention to visit your stand.
To do so, they add their contact details and the planned date of visit. If they wish, they can also mention the subject.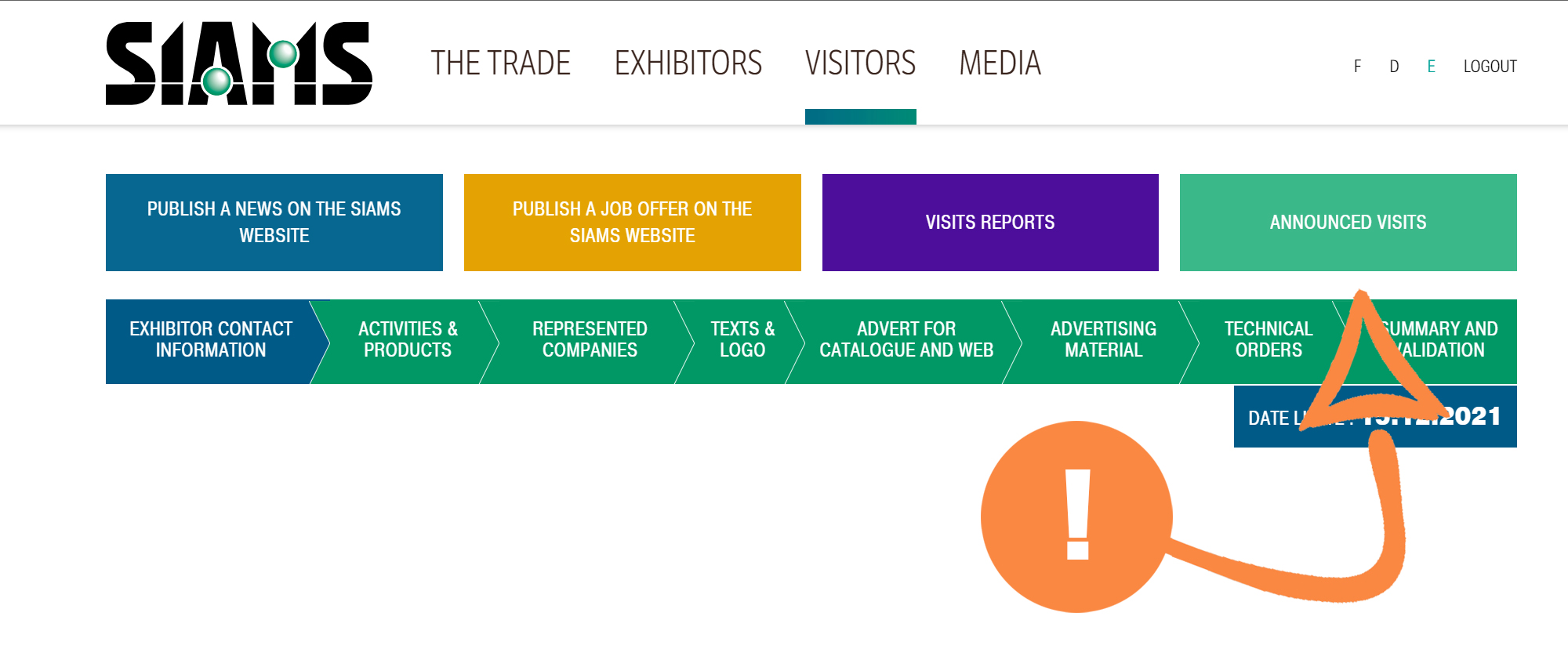 A new tab appears on your dashboard.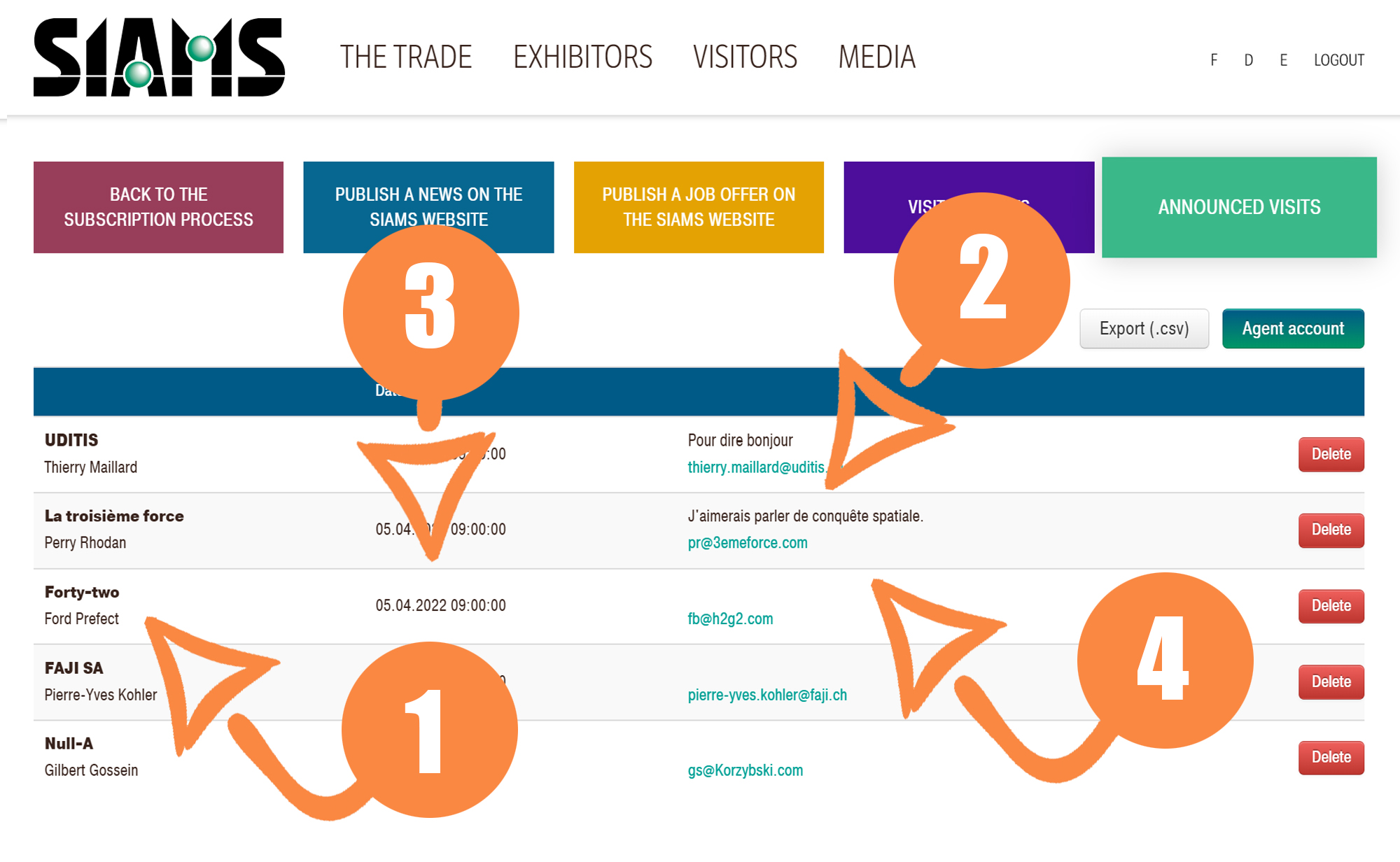 You just have to open it (by clicking it) to discover the intentions of visits (company, name and first name (1) and email address (2) as well as the date and time envisaged (3). If the potential visitor has specified it, you even have an idea of the subject of the visit (4).

If you are interested in this feature, don't hesitate to communicate it to your customers ;o).

We wish you a great success at SIAMS!


Comments
New comment
The address is used to validate your identity.