The show for the entire microtechnology production chain
Located in the centre of the regional Jura industry, SIAMS unites every two years the players of the industry and presents the means of production of microtechnology. This fair created to respond to the specific concerns of precision-industry entrepreneurs presents an ideal technology platform with 450 specialised exhibitors.
Even today, however, SIAMS still focuses and shall continue to focus on its core competencies: the means of production of microtechnology, establishing contacts between visitors and exhibitors, and the industrial pragmatism that characterize it since 1989.
As a trade fair for the entire production chain of microtechnology for a total of 17 events, SIAMS has always been a pioneer in the development of synergies between exhibitors.
At SIAMS, the entire microcosm or "ecosystem" of microtechnology is represented:
machinery
equipment, assembly
measurement, control, and quality assurance
automation
tools, accessories, mechanics
raw materials
semi-finished products
metalworking – suppliers
plastics processing
installation
service companies
organizations

To know more about the exhibited products
Available for download

The SIAMS website offers information on the four extraordinary days in Moutier to all those interested in microtechnology. However, these descriptions only scratch the surface of the event and cannot really fully grasp the atmosphere, contacts, business opportunities, and all the novel solutions presented during this week.
That's why a visit to SIAMS is a must!
Still not sure? Here are the 8.6 good reasons to visit!

Next edition: from April 16 to 19, 2024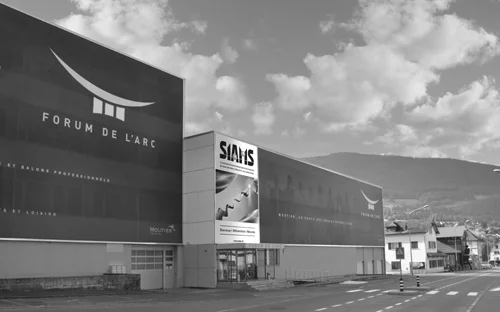 Next issues
April 16-19, 2024
April 21-24, 2026
Moutier, Switzerland