17.11.2023
A - Machines
SCHMIDT® DuplexPress 8
DuplexPress 8 hand lever press with mechanical press force reinforcement through planetary gears
A new concept has made it possible to combine requirements in one press, which previously required at least two press technologies. The SCHMIDT® DuplexPress 8 enables a press force of 7 kN over the entire stroke of 140 mm.

Another crucial one The advantage is the outstanding ergonomics, as this pressing force can be achieved with a manual force of only 120 N.

know more.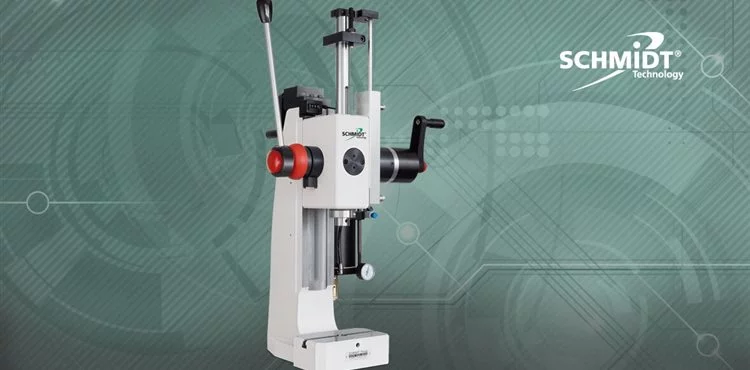 Comments
New comment
The address is used to validate your identity.