24.12.2020
J - Entreprises de services
Merry Christmas
We wish you happy holidays, a merry Christmas and a happy New Year 2021.

Dear exhibitors
Dear visitors


Thank you! But what a year! Between the decisions to postpone SIAMS from April to November, the holding of the virtual SIAMS, the cancellation in November and the postponement to 2022... we have all experienced ups and downs. But regardless of all these ups and downs, one thing has remained constant: your kindness, sympathy, understanding and support. A thousand thanks for that! It is our fuel to move forward and to offer you always more ;o).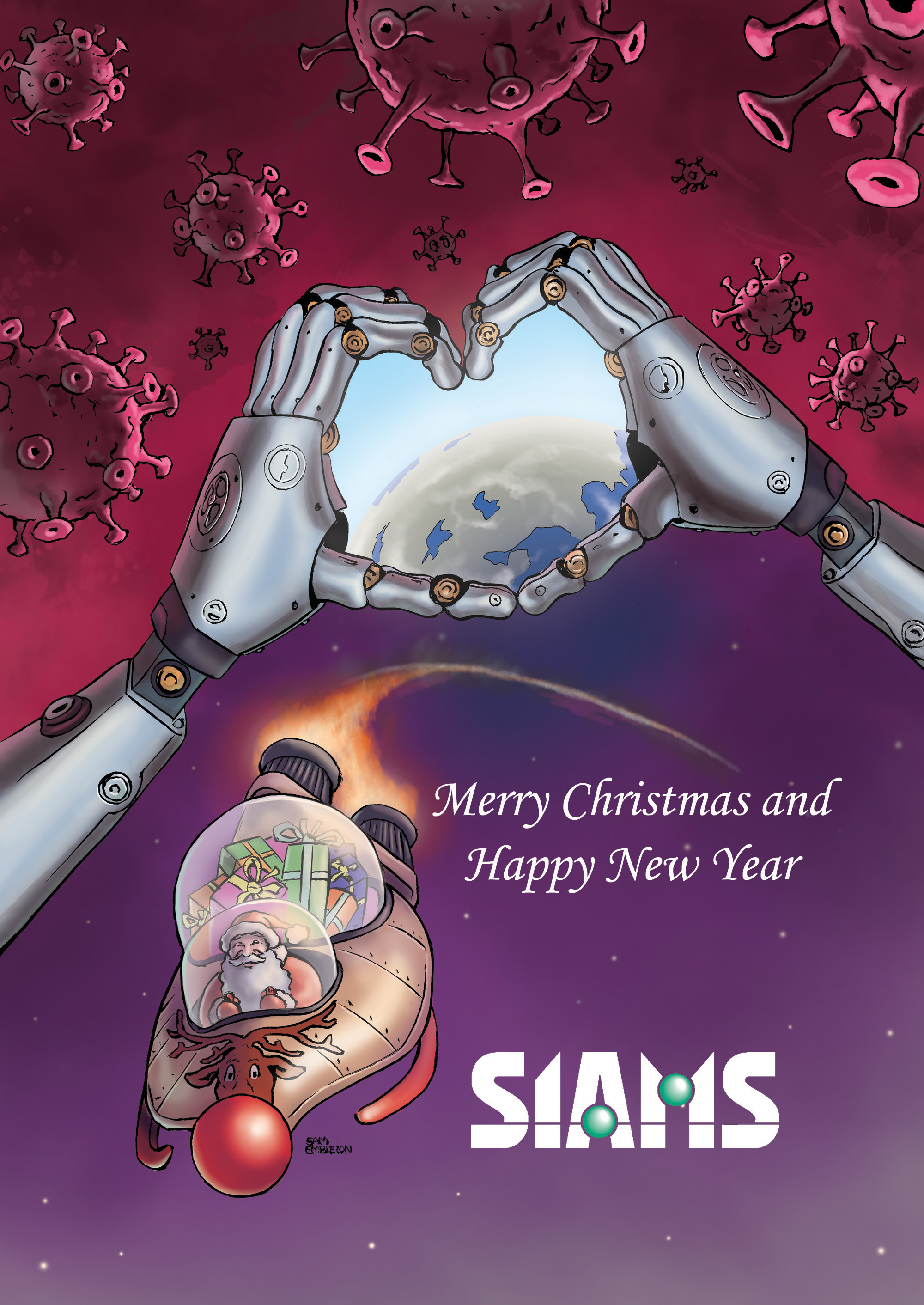 Superb drawing by our illustrator Samuel Embleton for this very special year.

In 2020 a lot has really happened and we have worked together for the future. SIAMS 2022 is on track... and for 2021 we have a lot of ideas. On this subject and if you missed it, I invite you to discover them on our little Christmas newspaper available for download here in French and in German.
Best regards and full success for the coming year (and the following ones)
Laurence and Pierre-Yves