16.03.2023
The Continuous Hardening of Linear Motion Rails
When it comes to linear motion, the precision, the surface condition and a high hardness value are critical parameters.
Indeed, in the current industrial context, automation has reached a level of integration that requires high performance, consistency and reliability. Linear motion technologies must operate under heavy loads with no damage to the raceways over the course of its lifetime usually materialized by millions of accurate strokes of a carriage rolling along a precision guide rail.

At Swiss Profile, strong from our experience in cold forming of metal profiles, we are reputable for the smoothness of the surface, the precision and the accuracy of the shape, especially in high quality composition bearing steels and stainless steels that are specifically catered for extremely tough applications. We are now extending our knowhow and our offer on the market with the integration of our continuous hardening equipment that allows us to produce long hardened high-precision profiles for linear guide rails. The high-quality surface of a cold rolled profile along with the high hardness are both essential to ensure the reliability and durability of assemblies in motion.

Know more.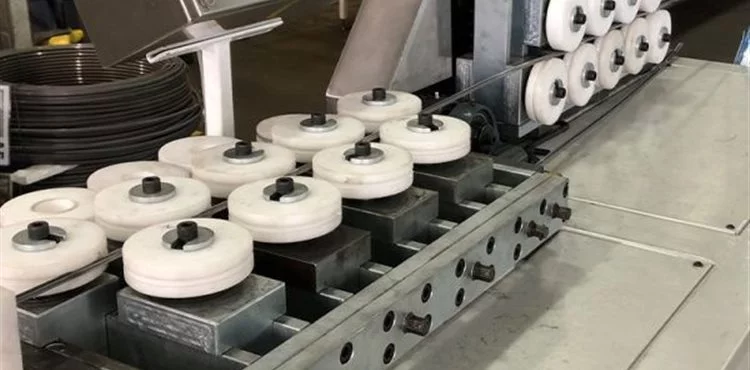 Comments
New comment
The address is used to validate your identity.